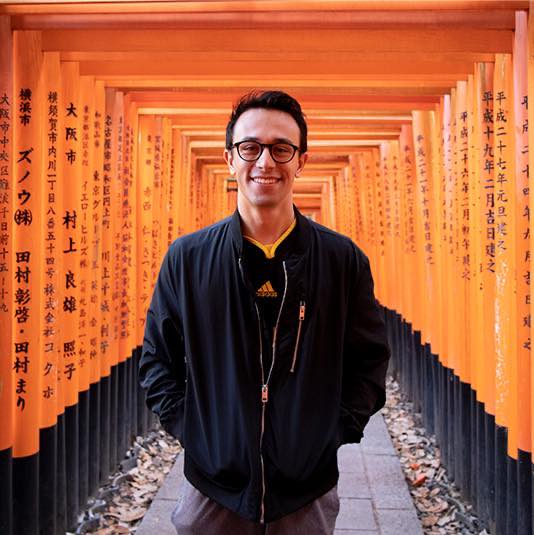 Nicholas Kukucka (CU Boulder '14) is excited to have accepted a position as the Director of Programs at the Watson Institute – a reimagined model of education for next-generation innovators, leaders, and entrepreneurs – at Lynn University in South Florida. He also recently launched Wanderspark Travel, a blog to inspire others and equip them with the tools to travel with confidence. However, he attributes much of his success to the support he received as a Puksta Scholar.
Nicholas' Puksta Journey
Puksta played a fundamental role in Nicholas' personal and professional development. While majoring in International Affairs and Spanish Language & Literature with a minor in Education at CU boulder, Nicholas was welcomed into the Puksta community in his second year of college.
During his 3 year tenure as a Puksta scholar, he worked on a variety of projects that pulled him closer to education. He started work in Colorado State Senator, Mike Johnston's office as his Outreach Coordinator. Later, Nicholas worked as a Development Coordinator with Educate! before teaching a Service Learning Elective at DSST Public Schools in his final year as a scholar.
Nicholas felt as if he spent most of his time in class learning about all the problems in the world, but didn't feel like he was equipped to address the injustices he was learning about. Puksta is special because it's built on the idea that you don't have to wait until you graduate or until you settle into your career to dedicate yourself to your mission and make a difference.
Nicholas felt like education was crucial to our progress as a society, so he began his career teaching high school at DSST Public Schools in Green Valley Ranch. In his 5 years as a high school teacher, he taught 11th grade Spanish for Heritage Speakers and American History for two years, before jumping into a role teaching DSST's Entrepreneurial Studies program, to leverage entrepreneurship as a vehicle to equip students with critical skills and position them to lead.
Launching the Wanderspark Travel blog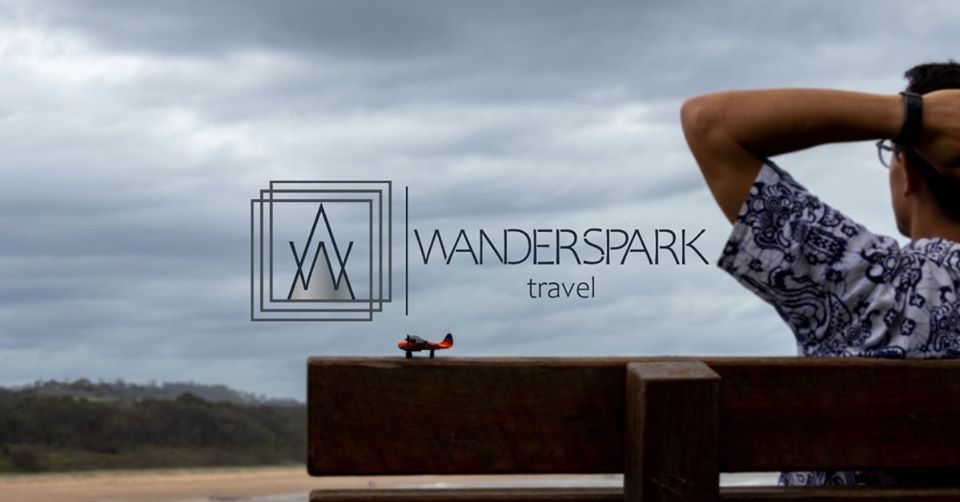 At the end of the 2019 academic year Nicholas left DSST to take the Entrepreneurial Studies curriculum to other schools outside of the DSST network, but had to pivot. Having also earned his MBA in November, 2019 from UNC Chapel-Hill's online MBA program, Nicholas decided to take the opportunity to pursue one of his passions outside of work: Travel. 
On his most recent trip, he spent 100+ days traveling across 2 continents (Asia & Oceania) and 12 countries. Today, Nicholas is grateful to have had the privilege to have visited 39 countries around the world. However, he recognizes that many people aren't so privileged.
Yet, Nicholas believes that even though the barriers to travel are real, travel is becoming more and more accessible to people everywhere. Having played such a crucial role in his life, Nicholas loves to encourage others to have their own global adventures. Thus, upon returning from his trip, Nicholas decided to launch the Wanderspark Travel blog.
This is a tough time to start a travel blog because of COVID-19, but Nicholas has been trying to center his articles around relevant topics regardless. Find a few of his first articles here:
Taking it all full circle at the Watson Institute
The same week he launched Wanderspark Travel, Nicholas began a new job with the Watson Institute at Lynn University, a reimagined model of education for next-generation innovators, leaders, and entrepreneurs, where he'll serve as the Director of Programs.
As everything seems to come full circle, the founder of the Watson Institute was also the co-founder of Educate!, Nicholas' junior year Puksta project!
Nicholas is excited to have the opportunity to work with Watson's incredible students, social innovators and leaders from across the globe. Similar to what Puksta did for him, Nicholas is excited to serve the Watson students as they build careers that align with their values and contribute to solving the toughest challenges facing the world.
Stay in touch!
Nicholas would be happy to connect on LinkedIn especially if you would like to learn more about the Watson Institute and how you might get involved. We invite leaders, entrepreneurs, and practitioners to teach Master Courses. We're also always happy to connect students with mentors or internship opportunities, and we're in the process of building a career network for our students as they graduate in 2021. 
If you want to join the Wanderspark Travel community, subscribe to Nicholas' newsletter here. You can also find Wanderspark Travel on Instagram, Facebook, or Youtube.
Thank you Nicholas for sharing these exciting updates with us– we wish you best of luck in your journeys ahead!