A few short weeks ago, as the September heat was about to give way to October chills, our current and new scholars were invited to join family at the MSU campus for a day of fellowship, renewal of spirit, and expansion of awareness. As students arrived, they collected the latest in Puksta higher-education hydration technology: a sleek new custom water bottle complete with Puksta Scholar branding!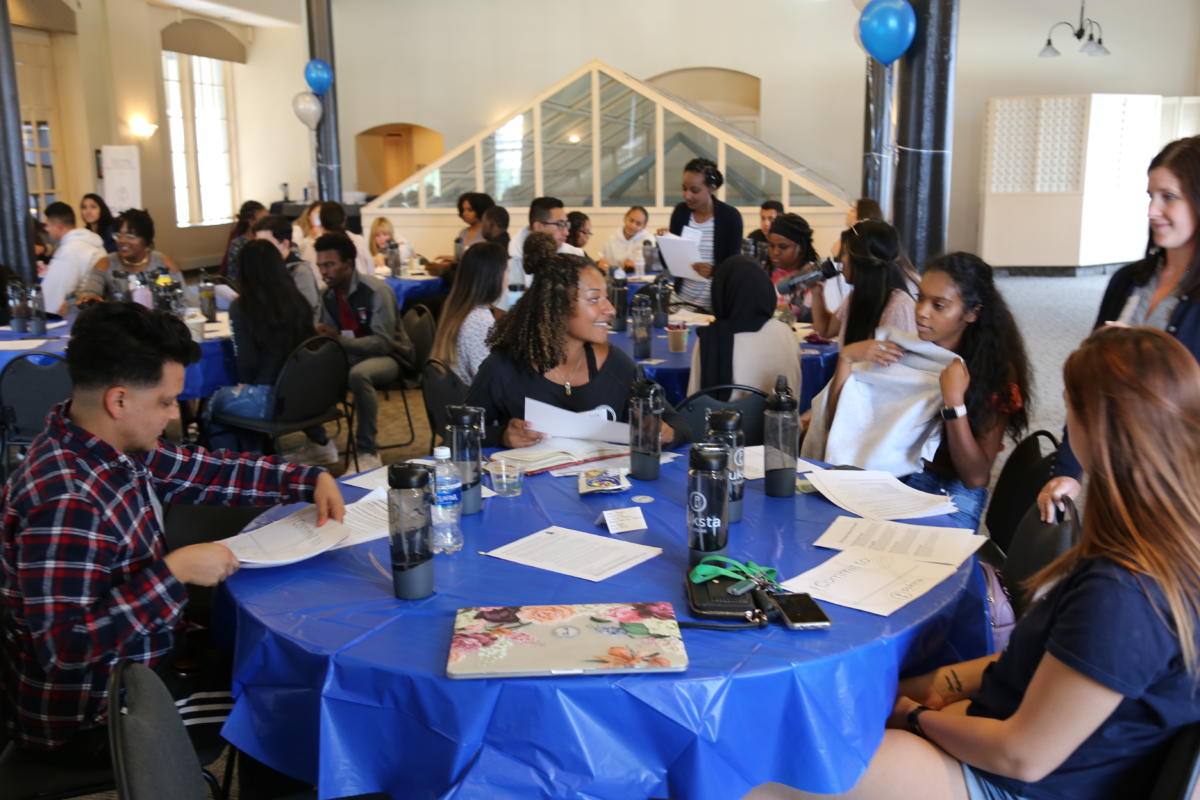 After coffee and snacks, the group settled into the day with a moment of reflection. Then Puksta Coordinators Roudy Hildreth (CU Boulder) and Sam Desta (CSU) offered a rousing presentation to the senior members while Executive Director John Mulstay took the new ones on a short walk where he extolled the values of the organization, expectations, and his vision for Puksta's future.
When John and the incoming Puksta Scholars returned, they were given a surprise welcome back by the current scholars who offered hugs and handshakes to all. After a short break, the group resettled and were received by Riana Mitchell with the Chinook Fund who offered a discussion/workshop where members explored how her organization employs a "change not charity" approach to support funding when assessing nonprofits.
The group then strolled over to the MSU Student Success Building where they enjoyed a hearty and healthy lunch in the courtyard, sponsored by Protein Bar. After tummies settled and bodies were refreshed, new photos and headshots were taken followed by a trip back to the Puksta event HQ for an in-depth and spirited presentation led by local anti-oppression trainer: Regan Byrd who discussed anti-racism and intersectionality.
Finally, before the day came to close, a reflection on the day was offered and a Puksta poem was recited by Puksta Alumni: Rob Hatcher. Hugs and goodbyes were then given to everyone and our family journeyed back to their respective campuses to continue the good fight for a better world for all. In all, a great day for the Puksta family, both old and new!