Graduation season may be wrapping up, but we're still celebrating! The Puksta Foundation is featuring "Senior Spotlight" profiles, a special series of posts to honor our graduating Puksta Scholars and their projects. We are truly impressed by the work these students have accomplished as Puksta Scholars, and we are so grateful to have this opportunity to share these profiles with the community so you can get to know our Pukstas a bit better.
Please join us in congratulating these students and wishing them luck in the future!
Today our featured Puksta Senior is Sabrina Pribyl, graduating from Colorado State University!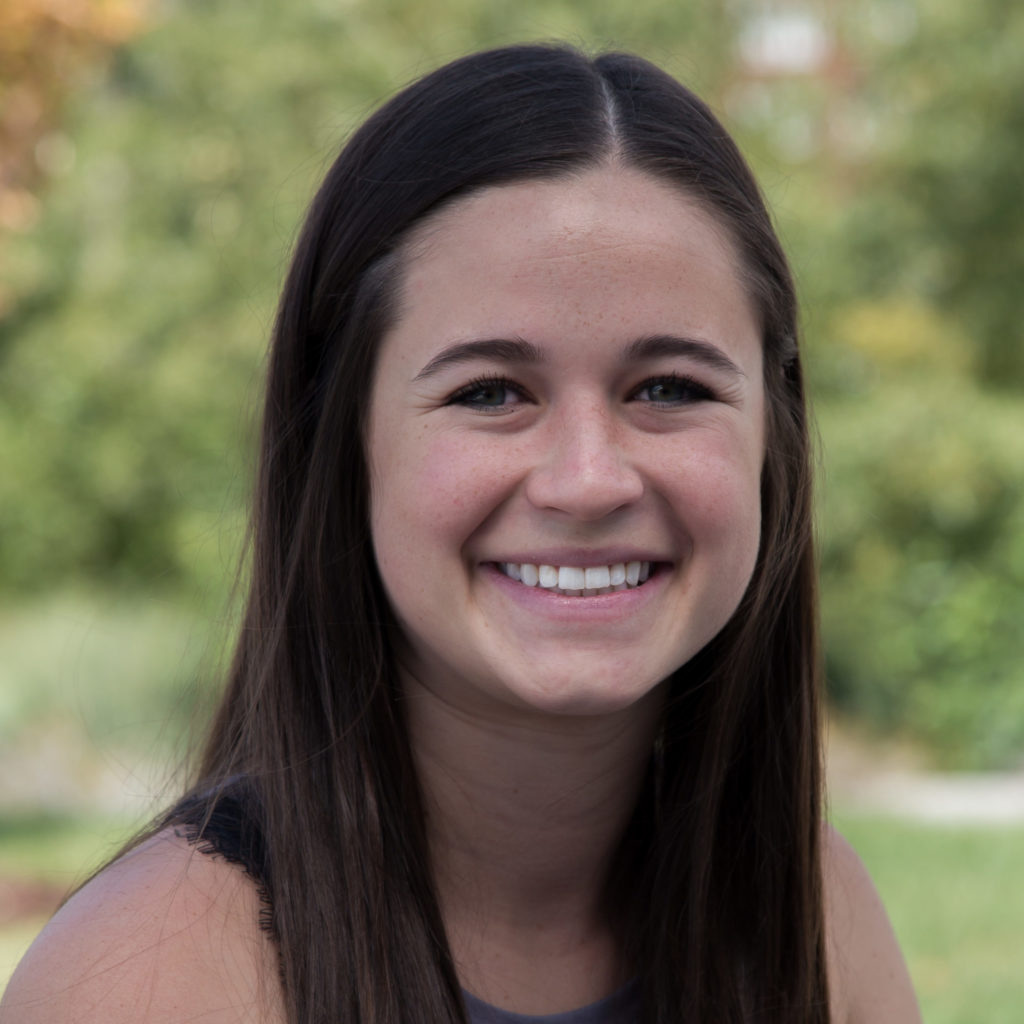 Through her Puksta Project "Puppy Pals", Sabrina collaborated with Puksta Alum David Purcella (CSU '18) to introduce service dogs to help teach and mentor young disabled students through the "Puppy Pals" program. These service animals assist with practicing reading, writing, and speaking skills outside of the classroom, helping students feel more confident entering their classroom. She shared the following reflections about her Puksta experience:
As I grew up, I quickly learned that not all schools are created equal which inspired me to find ways to make schools more inclusive places and provide additional resources for students with disabilities. When I started my education at CSU, I met Puksta scholar David Purcella who was also trying to provide additional resources with disabilities. He created a program called Puppy Pals with tutors grade school students alongside service animals to mitigate the stress which can often come with tutoring sessions. We quickly bonded over our shared interest and a year later I was welcomed into the Puksta family to carry out David's Puppy Pals program. Through this program we hoped to help students be more confident in their own classrooms as well as inspire them to pursue higher education. Like many students, the first time I stepped foot on a college campus was when I was touring colleges my senior year of high school. Tutoring our students on the CSU campus allowed that introduction at a much earlier stage. I have the very unique opportunity to work directly with another Puksta scholar on a project which I believe helped our project prosper and keep David's legacy alive. My last two years of college, I volunteered as a literacy tutor at Dunn Elementary school. I think being able to work with students and their teachers within their classrooms helped me understand the students' challenges on a deeper level. By the time of my graduation, I was so inspired I almost changed my career path from statistics to special education.

This project and my work with these kids definitely left a huge impact on me and I hope I can continue to provide additional resources for students in the future. I am so grateful for my time within the Puksta Foundation because they not only gave me the ultimate opportunity to make a difference in my community but they inspired and supported me the whole way through. My only advice for incoming scholars is to just make the best of your time within Puksta because it goes by way too fast! 
We invite you to learn more about Sabrina and her project in the video below. Sabrina prepared this presentation as part of CSU's Puksta Showcase in February 2020.
Congratulations on the completion of your degree, Sabrina, and thank you for your truly meaningful and impactful work in the community!