Today is the Premiere of the World's Toughest Race: Eco-Challenge Fiji, hosted by Bear Grylls on Amazon Prime Video. And it comes to no surprise that one of our very own CU Puksta Alumni '05, Travis Macy (a finisher of over 120 ultra-endurance events in 17 countries), is one of the competitors in this 11-day physically demanding, emotionally testing adventure race. 
Some of you Puksta Scholars and Alumni may remember Travis as he and his wife, Amy Macy (also a CU Puksta Alum '04!) came to speak at our most recent winter retreat in Denver. The theme for that weekend was resiliency, a topic that was perfectly suited for this couple's wealth of knowledge and experiences. 
Today we have the chance to watch Travis test his emotional and physical resiliency with our own eyes as he navigates this race, not only by himself but with his father Mark. Travis grew up watching his dad compete in Ironmans, ultra-marathons, and Eco Challenges starting back in 1995. Either this spirit of competition is contagious or it can be attributed to genetics because Travis followed right in his dad's rugged, mud-stomped footprints. Mark Macy was originally set to complete on a different team than Travis's, but after being diagnosed with early-onset Alzheimer's it didn't seem like the right fit and he had to consider the additional support he would need. So, father and son decided to join forces on Team Endure! A name that seems to conform to the spirit of the people that make up this team, which also consists of a professional whitewater paddler, and a woman who survived two nights alone in the desert after a deadly fall before being rescued by her dog.
Team Endure pushes forward through this race for another purpose and that is to promote organ/tissue donation and mental health. Travis's mom had a fatal liver disease and thankfully received a life-saving liver from a deceased donor, and through the years has also needed two kidney transplants to continue living. She is now doing well and to give back, Travis's father Mark, donated his own kidney in 2008. Travis says "Organ donation is dear to my heart, and I seek here to support a cause that saves lives."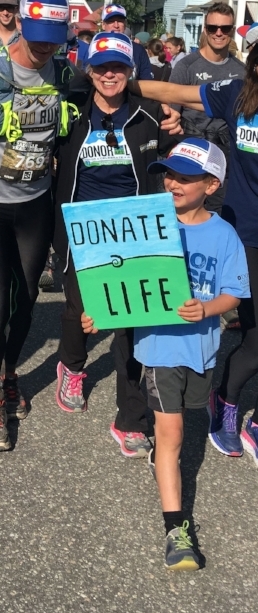 Mental health has also come onto Travis's radar through his work with endurance athletes and the pressures that come with high-intensity training and overall well being. He hopes that sharing openly about his own experience with depression may empower others to seek help, move forward, and partner in camaraderie.
With a foundation of friends and family and honoring what is truly important in this life, I can't help but be completely in love with this team and everything that they stand for. I am looking forward to watching their journey from start to finish.
*Click here to listen to Adventure Audios's Podcast where Mark and Travis about their recent competition in the World's Toughest Race: Eco-Challenge Fiji.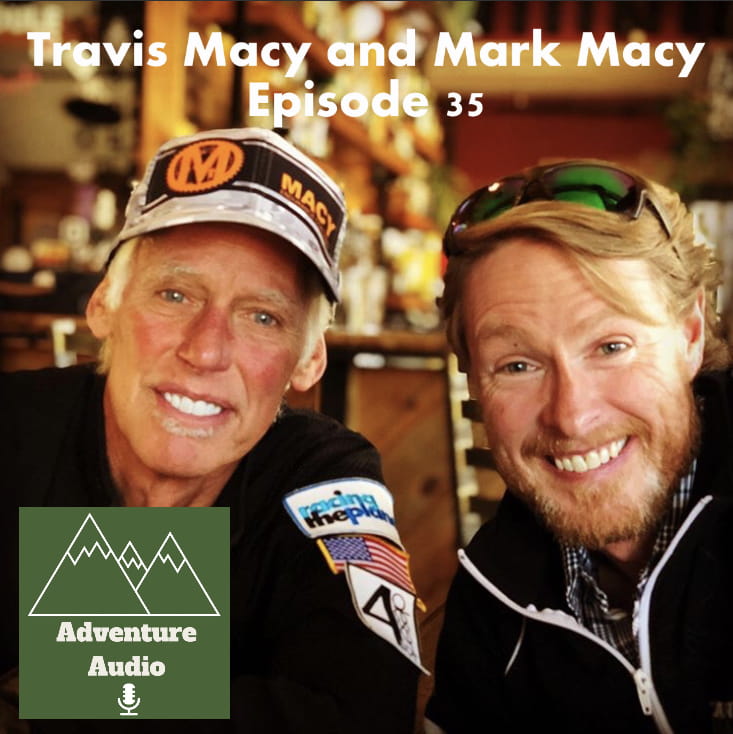 *Besides being an amazing Puksta Alumni, Travis is also speaker, author, coach, professional endurance athlete, and the author of The Ultra Mindset: An Endurance Champion's 8 Core Principles for Success in Business, Sports, and Life.
TEAM ENDURE: Travis Macy, Mark Macy, Danelle Ballengee, Shane Sigle, and Andrew Speers
~NiChel Mulstay, Director of Development and Community Outreach