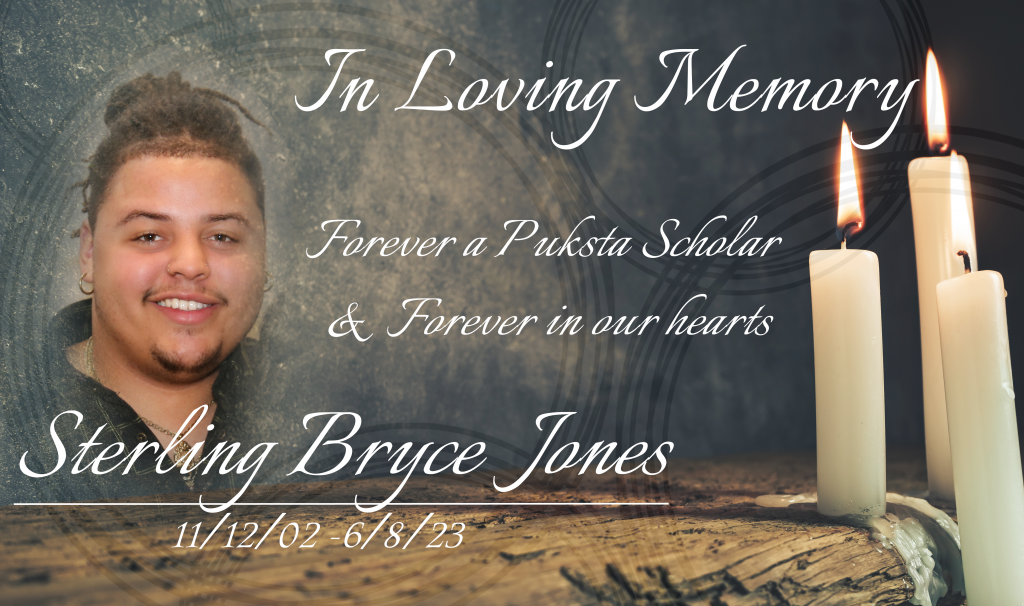 ---
In memory of…

In a world often seeped in indifference, Sterling Bryce Jones, affectionately known as Krispy,
was a radiant soul that stood out as a beacon of light and compassion. He was a Health and
Exercise Science major with a Sports Medicine concentration at Colorado State University. He
knew firsthand the struggles and challenges faced by athletes which fueled his passion to go into
sports medicine. He wanted to establish his own studio for physical therapy to help athletes
seeking recovery. He believed in the power of kindness and understanding to mend not just
bodies, but also hearts and spirits.

Bryce was also a Puksta Scholar. His journey was a testament to the power of empathy and
compassion, leaving a lasting impact on the lives of everyone he touched. His unwavering
desire to bring positive change to his community reflected well in his Puksta project.
Throughout his time in high school and college, he supported different communities with food
and clothes, recognizing that even the smallest acts of kindness could make a world of
difference in someone's life. Having experienced the profound loss of his mother, he carried a
deep understanding of the struggles people faced. His generosity was boundless, reaching out
to anyone in need, with an innate ability to offer comfort and solace.

In the memories of those who knew him, Sterling Bryce Jones will forever be remembered as
the sweet and compassionate soul who brought light to their lives. In each act of kindness, we
keep the essence of Bryce alive—a beautiful legacy that reminds us to cherish the people
around us.
~ Sam Desta
Colorado State University | Puksta Scholars Program Coordinator
---